SELF-STORAGE MONTREAL
Units & pricing
You'll find, among our range of units, the one that meets your storage needs. The right mini-warehouse for your situation, whether you are a student, renter, homeowner or a merchant. Each unit is empty and can be adjusted according to your needs. You can arrange its contents with stand-alone shelving, vertical cupboards, storage boxes, etc.

Store now!
Ideal unit for storing small furniture, seasonal items, the contents of a large closet, or several boxes.
89$

5×5

Store now!
Storage unit for a sofa, chair, small furniture, boxes and other seasonal items (bike, tires, etc.).

119$

5×8

Store now!
Ideal unit for storing a sofa, small furniture and accessories, or even the contents of an office, with furniture and archive boxes. This space is also ideal for seasonal storage of motorcycles.
139$

5×10

Store now!
This unit can store the complete contents of a two-bedroom apartment (equivalent to a 4 ½), including furniture, appliances, boxes, small items and more.
209$

10×10

Store now!
Unit for storing furniture in a 2 or 3 bedroom (4 ½ or 5 ½) apartment, kitchen appliances, mattress sets and up to 20 large boxes.
275$

10×15

Store now!
Large-format storage unit that can hold the full furnishings of a medium-sized home, as well as appliances, accessories and many large boxes. It can also hold a compact and some mid-size vehicles.
contact us

10×20

Store now!
Our largest format unit is ideal for safely storing the contents of a home, including furniture, appliances, and many other items (bike, mower, tires, etc.). This unit is also perfect for storing commercial inventory.
contact us

10×30
TIGHT SPACE?
Residential
In urban setting, in a small apartment or condo, the lack of storage space becomes obvious very quickly. With the rental of a Go Depo unit, you free up your living space in a flash. Our competitive prices are affordable enough for students who want to store their stuff. Rent a mini-warehouse near you!

RUNNING OUT OF SPACE?
Commercial
Square footage is expensive in an urban center like Montreal. Increase your storage capacity by renting a unit from Go Depo. You'll have your merchandise close at hand, accessible 7 days a week. It's the ideal solution for convenience stores looking to expand their inventory capacity.
Questions?
Would you like to know more about our storage solutions? Whether you have questions about our services, our units, or our pricing, we can help you. Write with a Go Depo team advisor now!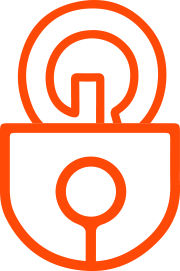 202 Rue Saint-Zotique O Suite #A4, Montreal, Quebec H2V 4S9
Monday to Friday 9:00 to 17:00
Saturday and Sunday 9:00 to 16:00