LEARN ABOUT OUR
Storage tips
To protect your belongings and items with care, take time to read Go Depo's useful storage advice. You will have all the information you need for storing your items safely and handy tips on maximizing the space in your unit.
Organization of your unit
Place frequently used items near the door and create a passage to the rear of the unit for easy access. Keep objects more than 30 cm (1 foot) from the door to prevent it from being blocked. Storage of your belongings is more efficient if you use stand-alone shelves.
Cardboard boxes
Do not place cardboard boxes directly on the floor. Instead, use a pallet or wooden planks under the boxes to allow air circulation and protect your items.
Clothing
Fold your clothes neatly and store them in dressers to maximize space, or use closet-style boxes to hang your clothes.
Perishable food products
No perishable food is allowed in the storage units, as their presence could attract rodents.
Books & documents
To protect your books and documents from moisture, place them in stackable boxes on pallets or place them in stackable boxes on pallets or wooden planks.
Tools & equipement
To protect properly metal tools and sports equipment, they should be clean, dry and then wiped down with a cloth dampened with a few drops of lubricant.
Mattress
Do not wrap or store mattresses in plastic. Wrap them in cotton sheets or blankets. Avoid placing mattresses on the floor to allow better air circulation.
Pharmaceutical products
All pharmaceuticals should be stored in an air-conditioned unit. Make sure you choose quality containers that are suitable.
Valuable objects
Valuables such as jewelry, financial and legal documents, photos, coins, collectibles should not be stored in self-storage.
Tableware and glassware
Be sure to individually wrap each piece carefully and use newspaper to fill any unused space in the boxes, to reduce the risk of breakage while moving to a minimum.
Are you unsure of what products to store?
TIGHT SPACE?
Residential
In urban setting, in a small apartment or condo, the lack of storage space becomes obvious very quickly. With the rental of a Go Depo unit, you free up your living space in a flash. Our competitive prices are affordable enough for students who want to store their stuff. Rent a mini-warehouse near you!

RUNNING OUT OF SPACE?
Commercial
Square footage is expensive in an urban center like Montreal. Increase your storage capacity by renting a unit from Go Depo. You'll have your merchandise close at hand, accessible 7 days a week. It's the ideal solution for convenience stores looking to expand their inventory capacity.
Questions?
Would you like to know more about our storage solutions? Whether you have questions about our services, our units, or our pricing, we can help you. Write with a Go Depo team advisor now!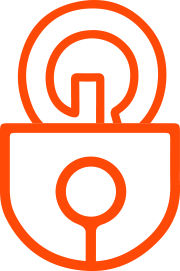 202 Rue Saint-Zotique O Suite #A4, Montreal, Quebec H2V 4S9
Monday to Friday 9:00 to 17:00
Saturday and Sunday 9:00 to 16:00
© 2023 Go Depo - Mini-storage in Montreal. All rights reserved.